2023 Maine Family Business Awards Finalists Announced
IFOB News
By Institute for Family-Owned Business
September 5th, 2023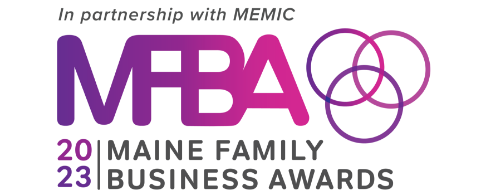 We're pleased to announce the finalists for the upcoming Maine Family Business Awards! Out of 500 Maine companies nominated for this year's family business awards, 26 finalists have been selected for the annual contest, with winners announced live at the event on October 18, 2023.
See the list of finalists and learn more about how to attend or sponsor at the event on our Maine Family Business Awards event page. You can also learn more by reading this MaineBiz article.
Sign Up For Updates
Sign up to receive our emails with all the details of our upcoming events!